PAST EXHIBITIONS

JULY 8 – 27, 2023
OPENING RECEPTION: SATURDAY, JULY 8, with performances by blacksmith, Get With This, and Postdrome
"these images were made throughout the last three years of my life, from tampa to new york city, and then back to tampa again. bookmarked by the sudden loss of my mother in december of 2020, i wanted to break away from my grief and capture moments that reminded me of her or that felt like places i had seen before, whether in real life or in dreams." –Ryan Berger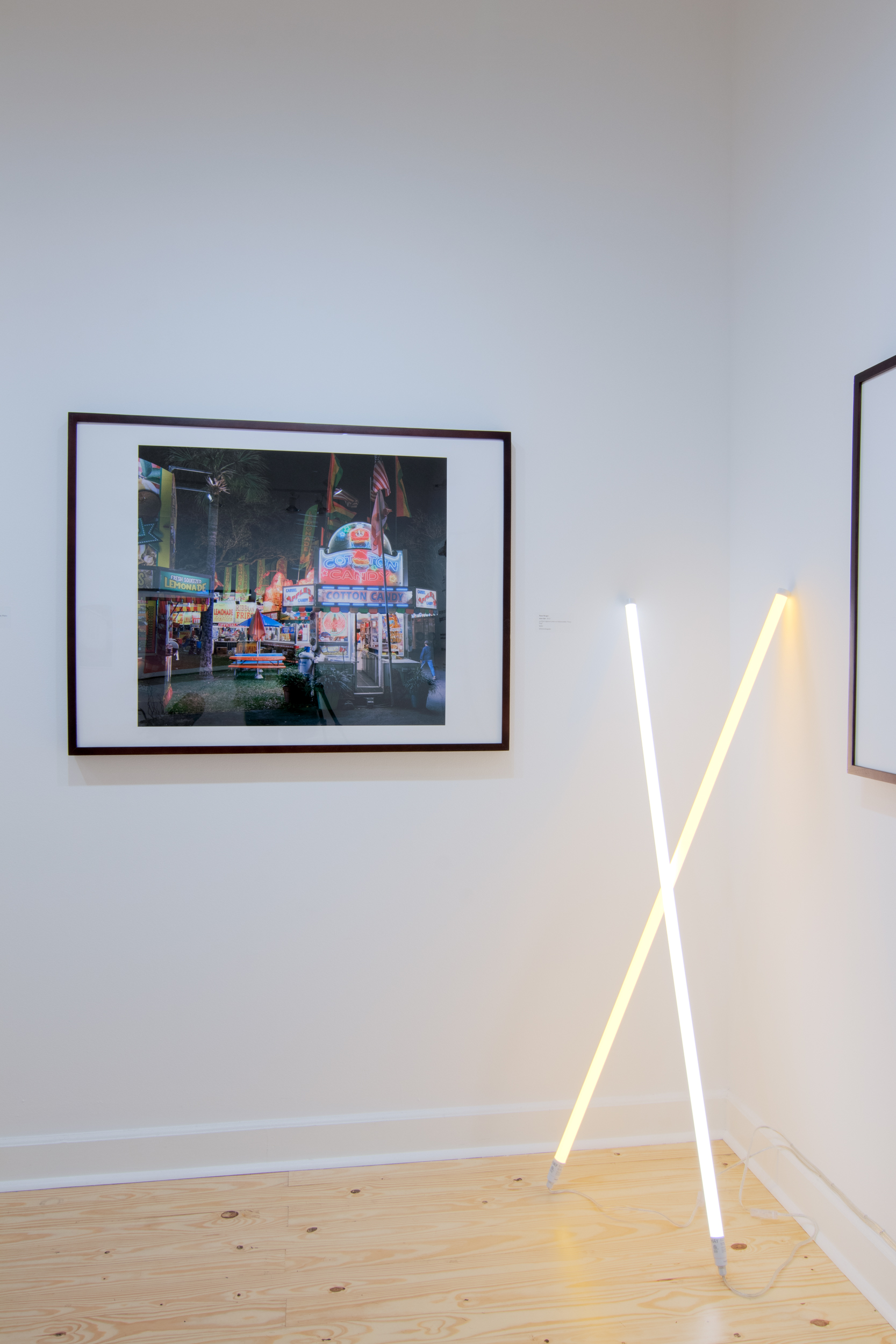 JUNE 10 – 25, 2023

OPENING RECEPTION: SATURDAY, JUNE 10, 6-9PM
Anything Rembrandt Touched is a solo exhibition of work by Raheem Fitzgerald (b. 1997, St. Petersburg, FL) rooted in the artist's exploration of the canon of art history from the Renaissance and the Baroque period to Fauvism, Cubism, and Conceptual art. Created over the past two and a half years since acquiring studio space in the Factory in St. Petersburg, this body of work includes meticulous recreations and imitations of work by artists like Raphael, Caravaggio, and Henri Matisse. In this way, the artist has engaged in a quasi-apprenticeship with his favorite artists across time and history, learning by looking and responding, and taking the time necessary to sufficiently replicate their imagery. Additionally, Fitzgerald engages in a process of remixing works from Johannes Vermeer and Marcel Duchamp, and sampling works by Titian, Pablo Picasso, and Willie Cole as compositional devices juxtaposed with contemporary iconography and the artist's own commentary on the current state of art and culture. These gestures, which are emblematic of contemporary black music, art, and design (in essence the American avant-garde) reflect a refreshing optimism—one which takes to heart Virgil Abloh's words after completing his first runway show as Artistic Director of menswear for Louis Vuitton: "you can do it too…"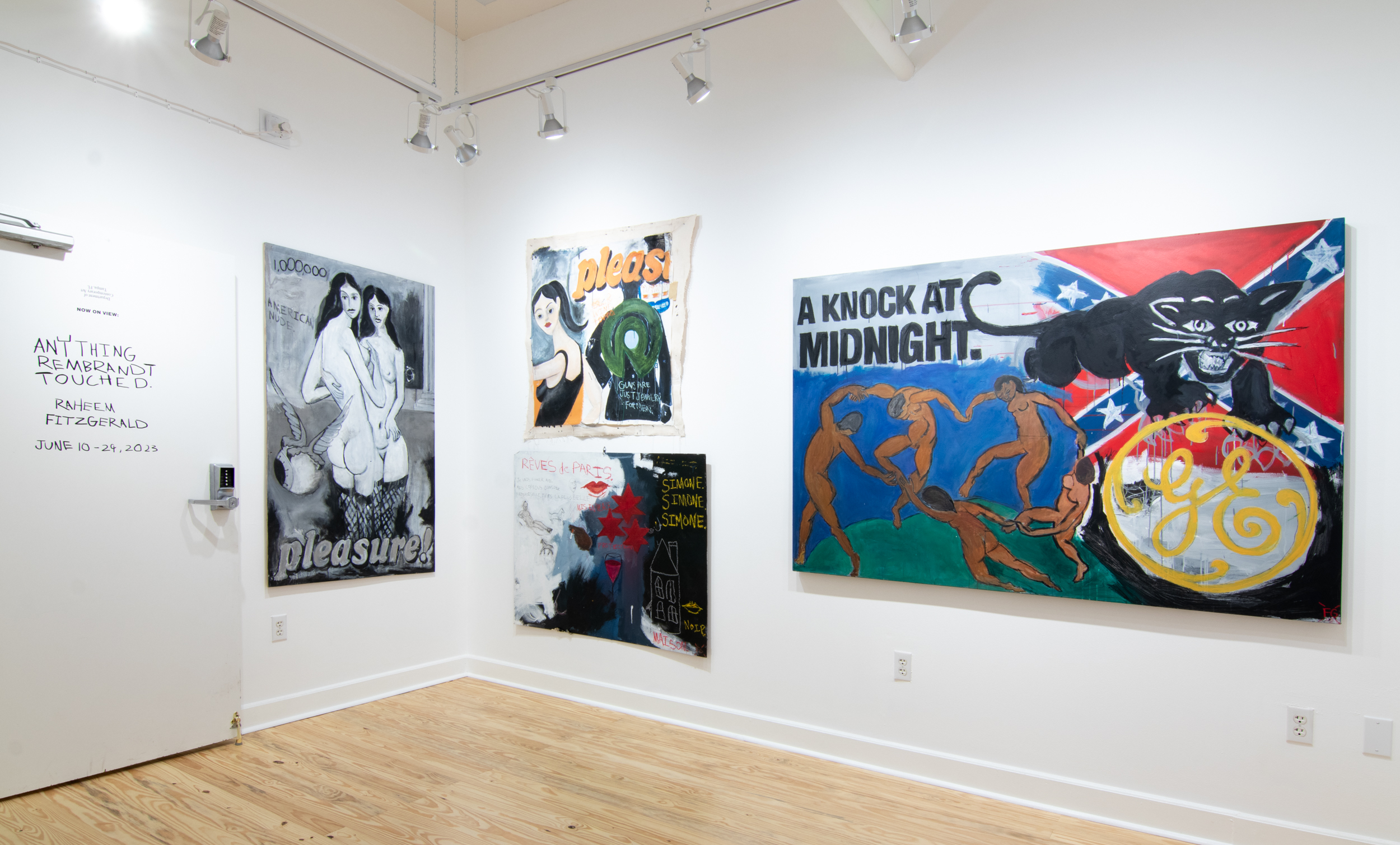 Anything Rembrandt Touched, a video companion to the exhibition

MAY 4 – 25, 2023
OPENING RECEPTION: THURSDAY, MAY 4, 6-9PM
Department of Contemporary Art Tampa, FL is proud to present Duplicator: a collaborative exhibition with Print St. Pete featuring prints and zines exploring the magic of RISO printing. The RISO Printer-Duplicator, or Risograph, is a digital duplicating machine developed by the Riso Kagaku Corporation in Japan. Functionally a cross between photocopying and screen printing, a Risograph is a highly-automated type of mimeograph machine that makes prints by creating a stencil from a master document, wrapping the stencil around a drum, and pushing soy-based ink through the stencil on to paper at high speeds. Since their release in the 1980s, Risograph machines have become widely popular among artists, designers, and zine-makers for their ability to produce a high volume of prints in distinctly vibrant colors at a relatively low cost and low environmental impact. All of the work in Duplicator at DoCA Tampa, FL was printed at Print St. Pete, a community letterpress and Risograph print shop in Gulfport founded by Kaitlin Crockett and Bridget Elmer.

Featured artists include Kaitlin Crockett, Digital Disco, Eleanor Eichenbaum, Joe Frontel, Tyler Gillespie, Jujmo, Mia Makes It, Noelle McCleaf, Becky Rudolf, Chris Sellen, Emiliano Settecasi, and Jeff Williams.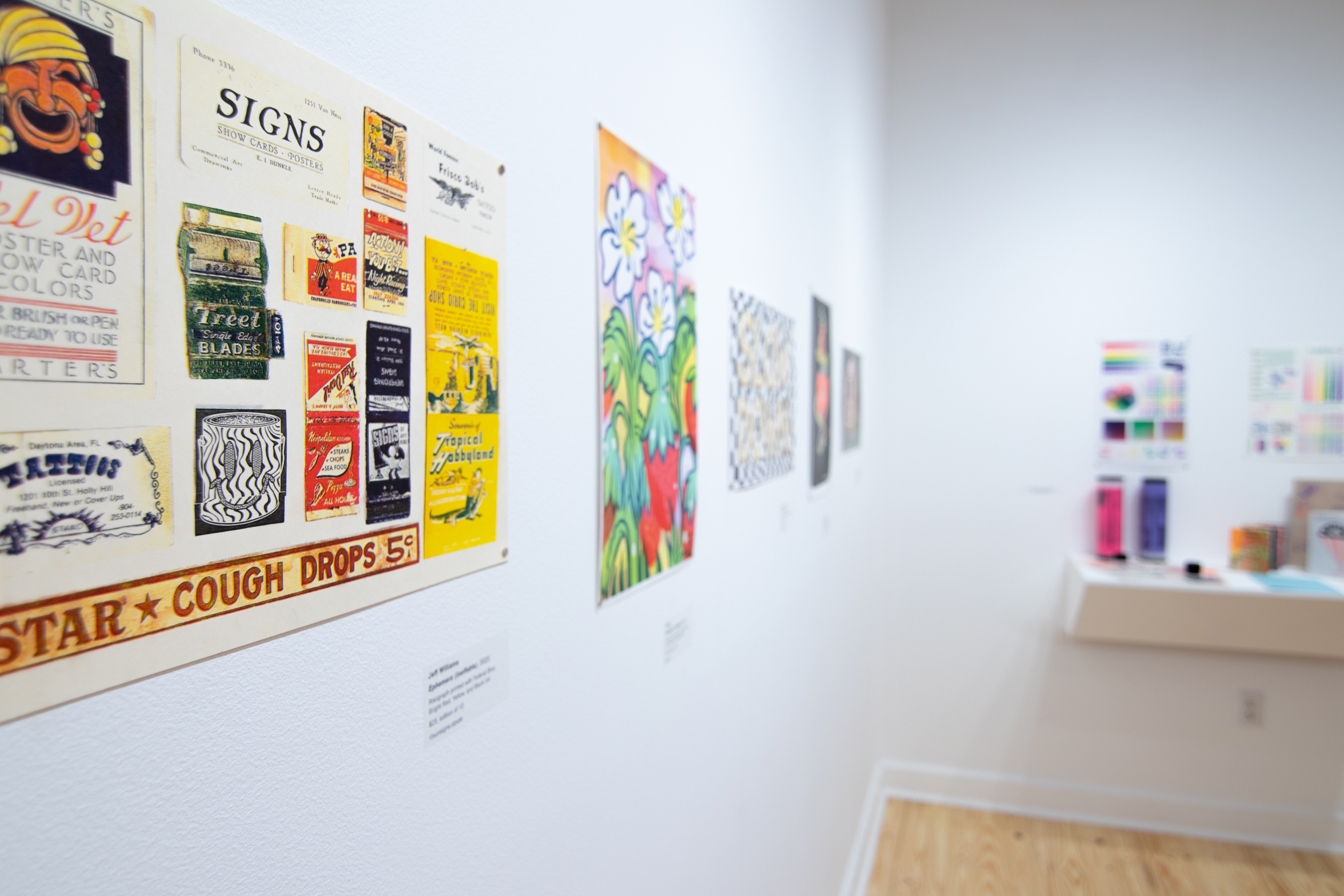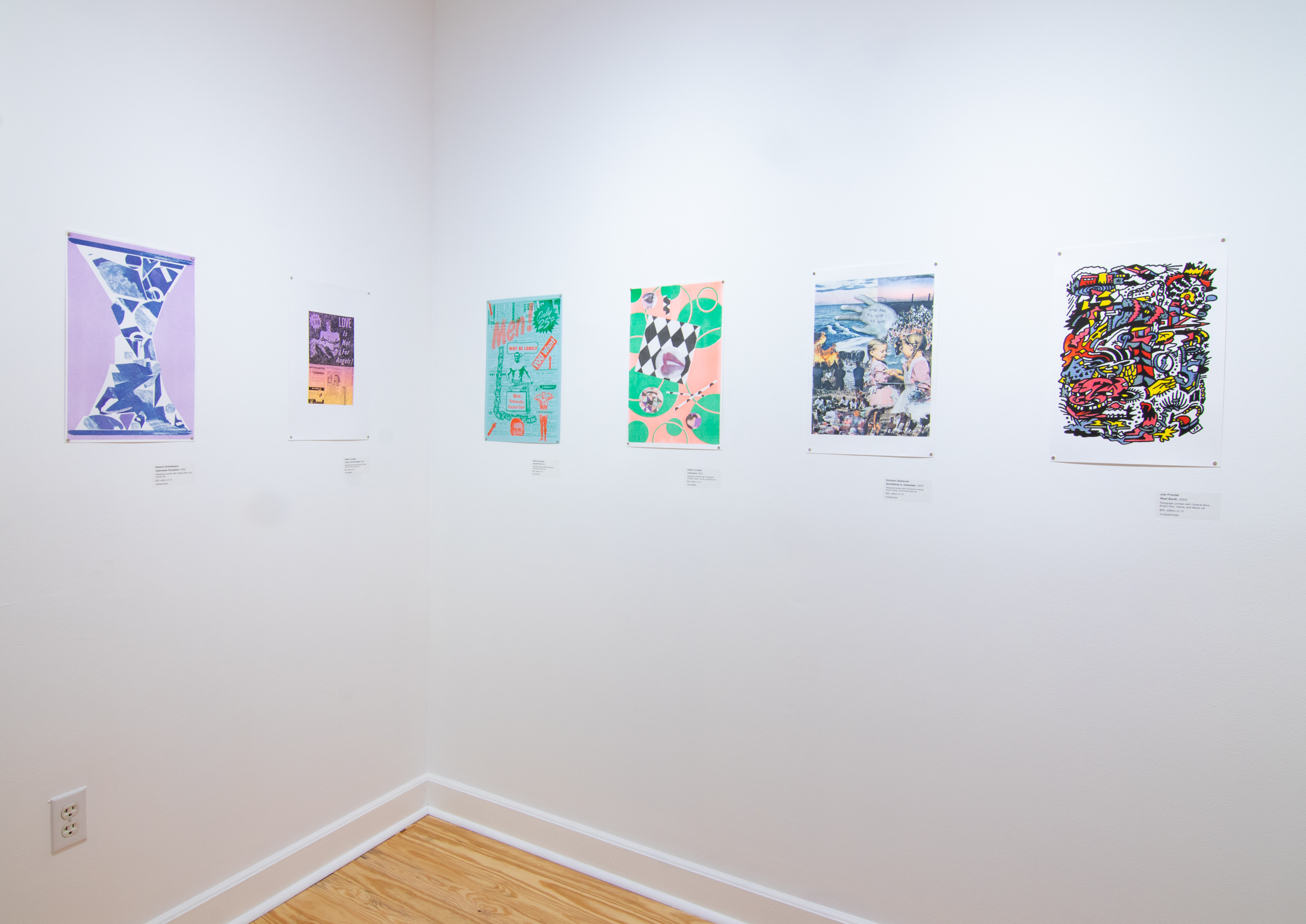 APRIL 6 – 27, 2023
OPENING RECEPTION: THURSDAY, APRIL 6, 6–9 PM
Organized in conjunction with the debut of designer Littlebull_4u's SS23 collection Mono No Aware, Beauty in Climax is an exhibition featuring work that speaks to the Japanese concept on which the fashion collection is based, "mono no aware" or roughly translated as the pathos of things, or an awareness of the ephemerality of existence and a heightened appreciation of beauty as a result of acknowledging its transience. The exhibition features a piece from the Mono No Aware collection as well as the work of well-established artists Jason Hackenwerth, Kenny Jensen, and Babs Reingold, who each offer unique perspectives on the ephemerality of beauty and art making as a means to capture, preserve, and create new beauty out of inevitable loss.

MARCH 18 – 30, 2023
OPENING RECEPTION: SATURDAY, MARCH 18, 6–9 PM

Ivana Cajina (b. 1990, Worcester, MA) is an artist and photographer currently living and working in Tampa, FL. Mi Familia Y Sus Cosas features a selection of photographs taken by the artist in October 2022 while visiting Managua, Granada, and León, Nicaragua, her family's homeland. The photographs memorialize her first time meeting relatives from her father's side of her family, hearing their stories, spending time in their houses, and seeing their treasures and mementos, all while absorbing the sights, sounds, flavors, and idiosyncrasies of Nicaragua. In Mi Familia Y Sus Cosas, Cajina's first solo exhibition, Cajina honors her family's history by embracing it as integral to her own identity and inviting her community in Tampa to meet her family and experience their beautiful country through her lens. Cajina describes this exhibition as a love letter to her family; to her motherland, Nicaragua; and to Tampa—the city that raised her. Having grown up in Tampa and contributing to its aesthetic culture with her photography for many years, Cajina is very much ingrained in a broader Tampa family, such that as we join our sister Von in her process of discovering her roots in this exhibition, our understanding of ourselves, our own family, and Tampa's identity expands in kind.
an exhibition about love

FEBRUARY 9 – 23, 2023
OPENING RECEPTION: THURSDAY, FEB. 9, 6–9 PM


Read the curatorial statement here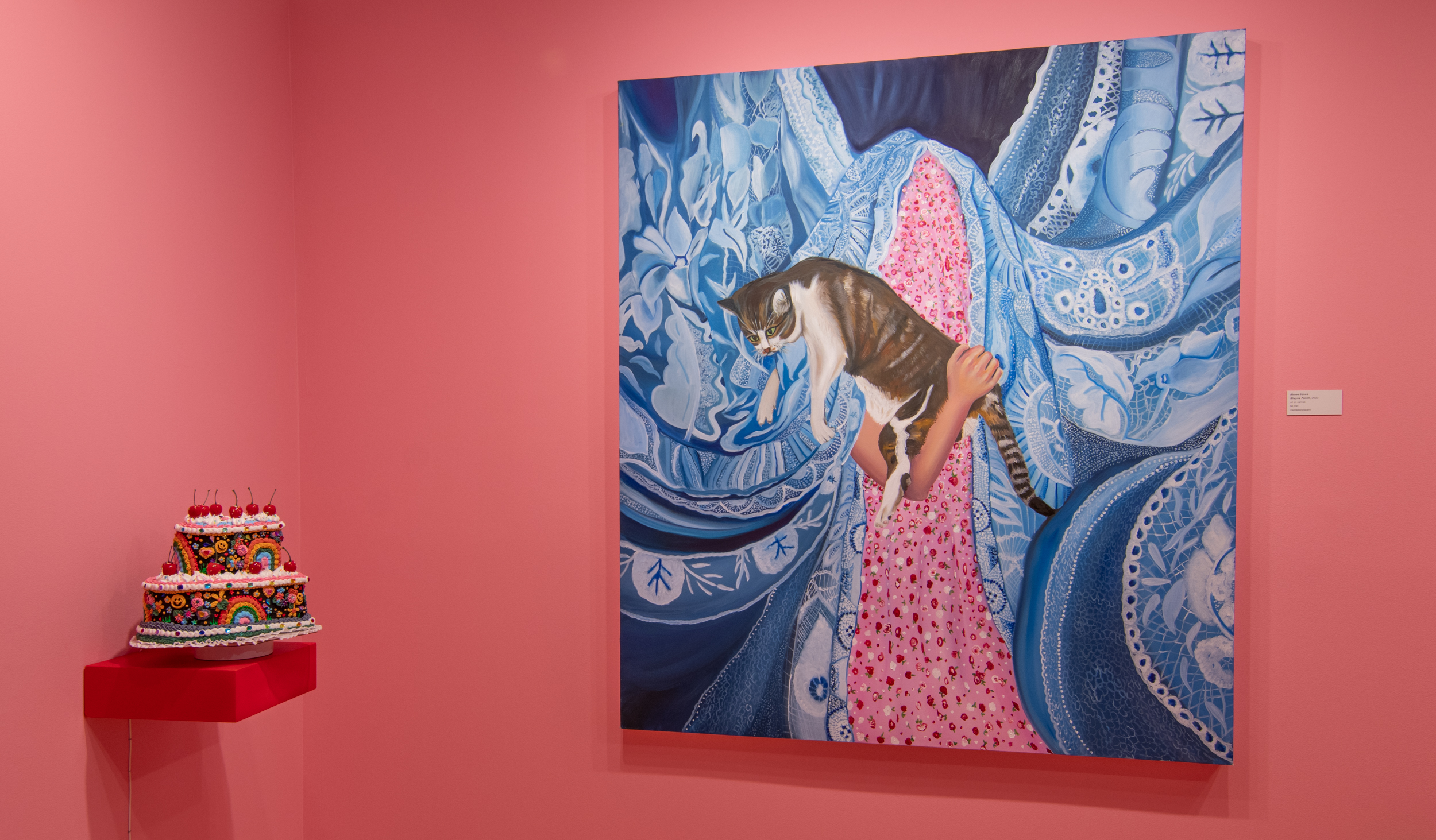 JANUARY 5 – 26, 2023
RECEPTION: THURSDAY, JAN. 5, 2023, 6–9 PM
Read the exhibition statement here
DECEMBER 1, 8, AND 15, 2022

For three weeks in December 2022, Department of Contemporary Art Tampa, FL featured a different secret mystery artist each week. Visitors had to be present for the artists to be revealed each Thursday at 7 p.m. in order to find out what was on display.
FIRST SECRET MYSTERY ARTIST: TANNER SIMON
SECOND SECRET MYSTERY ARTIST: SELENA FERRER
THIRD SECRET MYSTERY ARTIST: JUNKYRD
OCTOBER 27 – NOVEMBER 20, 2022
RECEPTION: THURSDAY, NOV. 10, 5-8 PM
Featured Artists:
Read the full exhibition statement here